Rhode Island Carpet Installation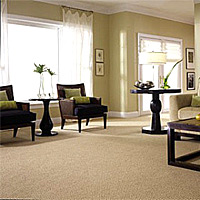 Carpet is the most popular flooring choice for good reason - it is versatile, it's comfortable and warm, offers many options, and is affordable.
Carpet can be used over a variety of surfaces and different grade levels, even uneven concrete basements.
Soft and pleasant under feet, carpet provides a safe, warm, and durable surface that you can enjoy for many years.
Click Here to Get An Estimate From a RI Carpet Installer
Available in a wide variety of colors, textures, and piles (i.e. plush, berber, cut pile, loop pile, saxony, frieze), carpet can be a stunning accent for your home.
Finding a RI carpet installer is easy, simply request a free estimate and verified carpet installers will contact you with availability and to provide a quote.