Tile Installers in Rhode Island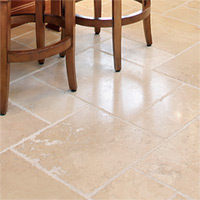 Looking for an experienced tile installer for your Rhode Island tiling project? We can help.
Complete the form to request a free estimate.
There's a reason why tile flooring is one of the most popular options in floor covering hard surfaces - it's versatile, durable, easy to clean, comes in all kinds of colors and designs, and can be affordable.
There is a tile choice for just about every taste out there.
Tile comes in a few main types, porcelain, ceramic, terracotta and mosaic.
The many colors and sizes available can create the desired look and feel to just about any room.
Where Are Tiles Most Often Used?
Tiles are mostly used in kitchens (floors, backsplash), bathrooms (showers, floors, walls), entryways, mud rooms, foyers, laundry rooms, commercial spaces, high traffic areas, basements, garages, etc., but can also be used in some unusual places like, tabletops, fireplace surrounding, outdoor planters, ceilings.
Get An Estimate From a RI Tile Installer
What's the average pricing for tile installation in Rhode Island?
Tile project costs, including materials and installation, can range from $11 to $80 per square foot, although an average tile installation runs anywhere from $15 to $20 per sq. foot installed.
Common Tile Brands
Merola, Vitromex, Ragno, Florim, MSI, Porcelonosa, Marazzi, American Olean, Azrock, Dal Tile, Interceramic.
Can I Install Tile Over a Concrete Floor?
Yes, you can. But, you have to be sure the concrete surface is free of defects like cracks and pitting. You can always repair any cracks and resurface the concrete to get rid on pitting and minor imperfections.